CeBIT Business Technology Awards were held on Tuesday night as part of the CeBIT Conference, held in Sydney Olympic Park. The awards recognise excellence, innovation and achievement in the information and communications technology industry and Rundl was a finalist for the Service Distinction and highly coveted Innovation awards.
Award for Service Distinction
Recognising organisations that have delivered a specific service to customers. The service should be an official service offered to all customers with defined deliverables.
Finalists are:
M2M One
Shippit
WatchGuard Technologies
Rundl
Integrate AV
Acquire BPO
Award for Innovation
Recognising organisations that have made significant contributions to their industry through the introduction of a new idea, method, technology, process or application resulting in social, environmental and/or economic benefits.
Finalists are:
Rundl
CreataCRM
Christie Digital
Tamad Technology
SafeT Email
The team scrubbed up pretty well for the event and probably a good thing as Rundl took out the Innovation Award!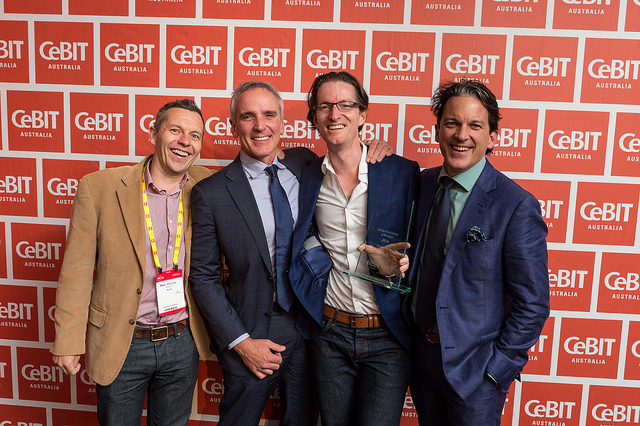 Media
Aussie start-up, Rundl, hits $5bn transaction milestone
Australian start-up Rundl hits major milestone, wins CeBIT Innovation award
CeBIT Australia 2016 deemed major success, new 2017 home announced